https://instagram.com/p/B2McQYagy86
You may have noticed a theme of positivity in
my last TIFF post
, but it doesn't continue here. Not every movie that makes it into a film festival is worth your time, and OP is here to sift through some of the clunkers for you! This is not an exhaustive list, by any means, just films that OP managed to see.
Endings, Beginnings is a film from director Drake Doremus (Like Crazy) starring three verifiably hot people - Jamie Dornan, Sebastian Stan and Quinoa Queen Shailene Woodley. But as OP learned the hard way, hot people do not a good movie make. Click the cut for more photos & interviews from this film & more.
[
Saving your browsers one spoiler cut at a time
]




Endings, Beginnings

https://instagram.com/p/B2NLaBuFvLf

https://instagram.com/p/B2M5iZrgWXo

https://instagram.com/p/B2RmkW3ptVB

https://instagram.com/p/B2NAxfMhCaG

https://instagram.com/p/B2Ne9UIHGxG

Reviews

'Endings, Beginnings': Film Review | #TIFF19 https://t.co/trVgxe3hk7 pic.twitter.com/H9gbV5ZKgv
- Hollywood Reporter (@THR) September 9, 2019

David Rooney for The Hollywood Reporter: "wilted kale salad of a movie."

Drake Doremus' ENDINGS, BEGINNINGS is a disappointment - although it's also the film most like his Sundance-winning LIKE CRAZY, so there's that. https://t.co/cRdo4f5S1y
- Peter Debruge (@AskDebruge) September 9, 2019

Peter Debruge for Variety: " When it comes to storytelling, beginnings and endings are relatively easy; it's the in-between stuff that can be challenging."

OP Says:




Endings, Beginnings is a film about Daphne, a woman of indeterminate age who at the start of the film, has just quit her job and dumped her long-term, good guy boyfriend. She's sad and lonely, and decides to swear off men and alcohol for six months to get right with herself. But wouldn't you know, she meets two super hot guys at the same party, and eventually decides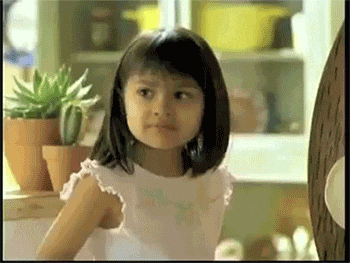 (but not in the three-way sense, in case you were wondering).

There are a lot of close-ups (so many close-ups!!), a lot of tears, and a lot of brooding looks. Lucky for the stans out there, there is also a fair amount of time dedicated to aforementioned hot people having sex. So there's that. And there's also the casting of television queens Wendie Malick (Just Shoot Me) and Kyra Sedgwick (The Closer) in two tiny parts, proving the casting director has impeccable taste.

In the Q&A after the film, the director revealed that they worked off an 80 page outline, but most of the dialogue was improvised. This did not surprise me, and that isn't a compliment.

Postives: good sex scenes, Shailene's hair is literally my ideal hair.



Synchronic

https://instagram.com/p/B2R8kkohuwZ
The common factor between the two worst movies I saw at TIFF? Mr. Jamie Dornan, who is a lead in both Endings, Beginnings and the sci-fi film Synchronic. He is joined here by co-star Anthony Mackie.

https://instagram.com/p/B2HhNDonI30

https://instagram.com/p/B2R4QyilK8Q

Reviews

Toronto Film Review: 'Synchronic' https://t.co/ncGbWZ3c3D
- Variety (@Variety) September 8, 2019

Dennis Harvey for Variety: "... disappointingly weak fantasy drama"

I also have thoughts up on @bmoviesd about SYNCHRONIC: https://t.co/AtN24aCP4w #TIFF19
- Abby Olcese @ #TIFF19 (@abbyolcese) September 9, 2019

Abby Olcese for Birth.Movies.Death: "...a good step forward for a pair of filmmakers whose voice continues to develop in a unique creative direction..."

OP Says:




Synchronic is a sci-fi flick from the directors of The Endless about a pair of New Orleans paramedics who keep finding dead and mutilated bodies with one thing in common - the victims have all taken a drug called Synchronic. I'm not going to spoil too much more plot here in case you're planning to see it, but despite the legitimately interesting premise, the movie is just not good. Once again, Jamie Dornan being hot cannot save a film, nor can Anthony Mackie bringing as much humor as he can to a role that desperately needs it. OP is a fan of sci-fi films, and thought The Endless was decent, but this is not smart or insightful science fiction.



The Goldfinch

https://instagram.com/p/B2LEc-Ln2Ff

As you may have heard, The Goldfinch, the adaptation of Donna Tartt's best-selling novel, did not fare well at TIFF.

https://instagram.com/p/B2LH8fPnndY
Sarah Paulsen

https://instagram.com/p/B2K_UnBHoWR
Cast photos

https://instagram.com/p/B2MPF8rB3DA
Sarah Paulsen and Finn Wolfhard

https://instagram.com/p/B2NdAJOD0RQ
Ansel Elgort

https://instagram.com/p/B2M31cHBDOF
Sarah Paulsen

https://instagram.com/p/B2MZ8_hBAxF
Nicole Kidman

Reviews

Toronto Film Review: 'The Goldfinch' https://t.co/oAdFRsjt94
- Variety (@Variety) September 9, 2019

Owen Glieberman for Variety: "scrupulously faithful, yet still misses the book's captivating essence."

THE GOLDFINCH is not at all a disaster! https://t.co/UTPpeKeqcd
- Richard Lawson (@rilaws) September 9, 2019

Richard Lawson for Vanity Fair: "The Goldfinch is better than I expected it would be. And yet in clearing that bar, it bares open all the possibility that it could have been even more."

OP says:




I loved Donna Tartt's novel The Goldfinch, and director John Crowley was responsible for my favorite film of 2015, Brooklyn, so to say I was excited for this film is an understatement. I wanted it to love it so badly, and when I lucked into TIFF tickets for it, I was happy I'd get to see it early. Unfortunately, though Roger Deakins shot the hell out of it, the performances are mostly good, and it preserves much of the plot directly from the novel, I just couldn't get attached.

Does it deserve the critical mauling it received after its TIFF debut? No, I think that is mostly a case of it being the highest-profile disappointment at the festival. The reviews I included above are both fair assessments, imo, and if you like the book or the actors involved, you will probably find something to like in the film. But for how much John Crowley's adaptation of Brooklyn made my heart ache, with this, it was left completely unscathed. It would be much better served as a miniseries, so we could get to know the characters and actually care about them.

At the Q&A, they talked about how filming in New Mexico gave them altitude sickness, which was extremely relatable.

Other films getting less than stellar reviews at this year's festival include Kristen Stewart's Seberg, Nicholas Cage starrer Color Out of Space, and Natalie Portman as Lucy in the Sky.


Source
1
2
3
4
5
6
7
8
9
10
11
12
13
14
15
16
17
18
19
20
21
22
Seen any clunkers lately, ONTD? Do your hot faves have bad taste in projects?