The thirteens really jumped out. 💗
@alexmorgan13
📸
@KevinMazur
pic.twitter.com/lmBydAQRyp
- Taylor Swift (@taylorswift13)
August 12, 2019
Over the weekend, Taylor Swift was honoured with the made up Teen Choice Award for being an philanthropic icon or something. After the ceremony she posted a photo with US soccer player Alex Morgan with the caption "The thirteens really jumped out"
It is unclear if she knows that she was interpolating a quote from Flavor of Love Girls: Charm School, where host Monique calls Pumkin Brooke a whore.
Click to view
Swift attended the awards dressed like Marla Maples and sat with her publicist and a seat filler her award was being announced.
During the award show 'Swift' continued to like stan posts on tumblr, both before and immediately after her little speech (OP refreshed the likes page during the ceremony and can confirm this timeline). 'She' even liked a post about 'her' being online during an award show: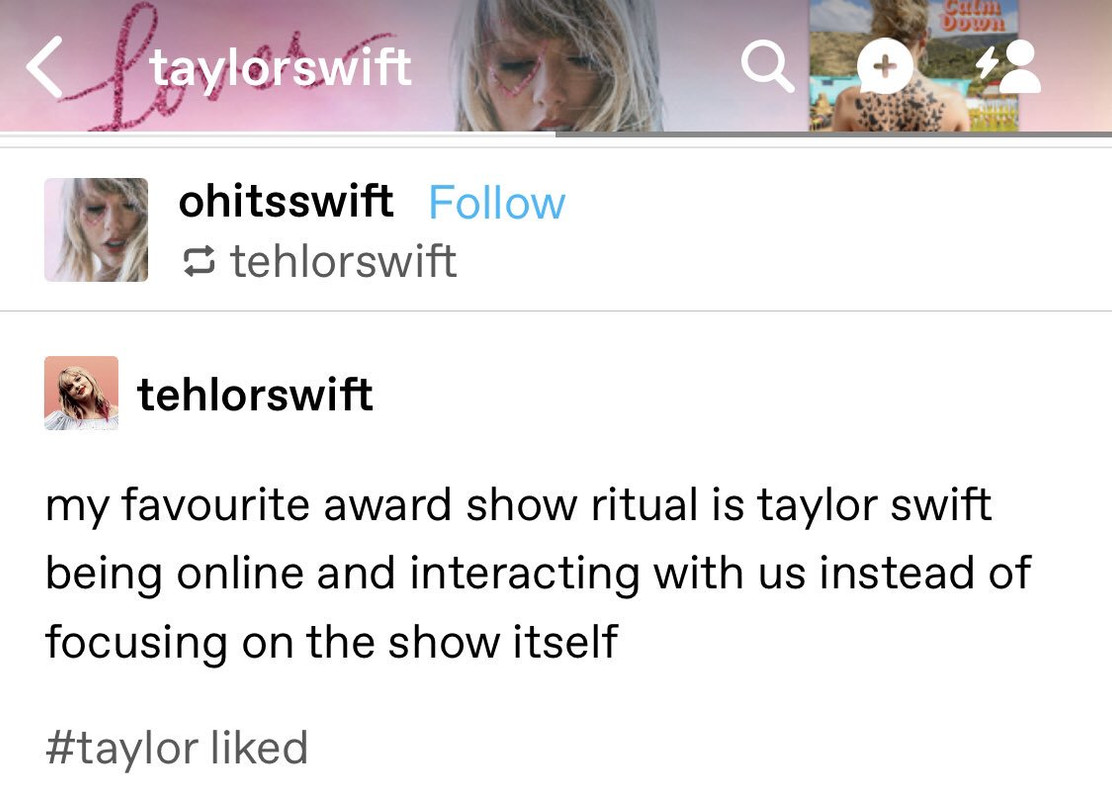 Swift's appearance generated
the worst ratings in Teen Choice history
with only 722,000 viewers.
Source 1
|
Source 2
|
Source 3
|
Source 4