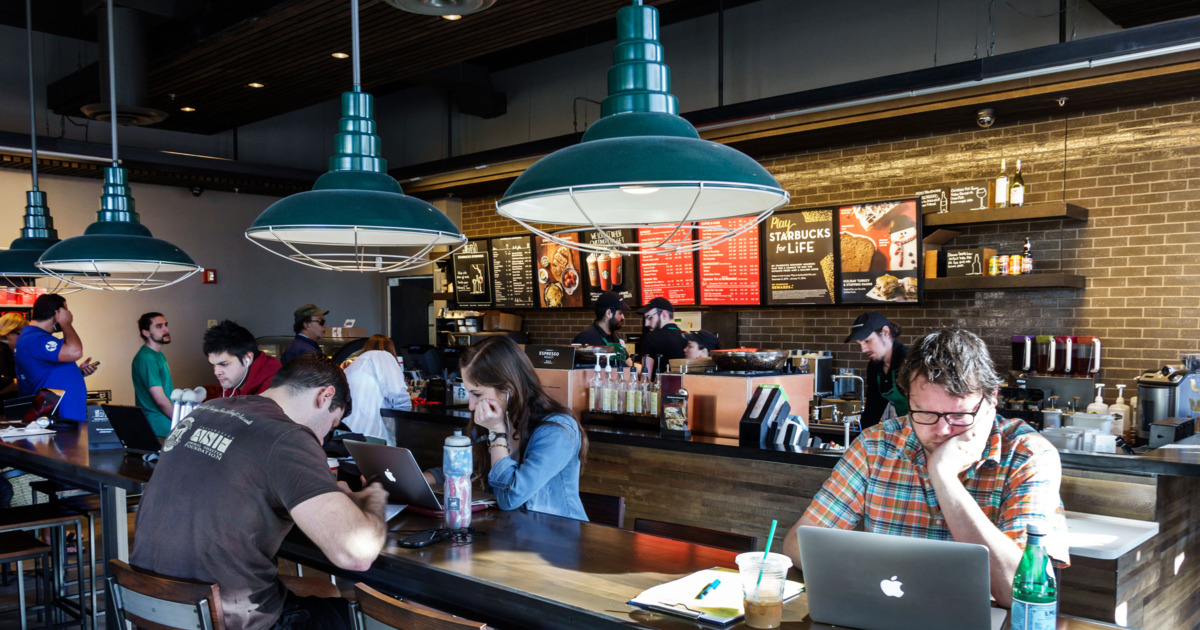 Starbucks has had enough. The company is cracking down and is banning people from being able to access Porn from its free public WiFi in all U.S. stores starting in 2019. In the past the company has been hesitant to place such a ban for fear that their filtering technology could potentially block non-offensive material and websites.
"While it rarely occurs, the use of Starbucks public Wi-Fi to view illegal or egregious content is not, nor has it ever been permitted. We have identified a solution to prevent this content from being viewed within our stores and we will begin introducing it to our U.S. locations in 2019," said the company in an official statement.
CEO's for two popular Porn websites responded to the ban with different and, uh, "interesting" tactics. YouPorn announced that they would ban all Starbucks products from all of its offices on New Year's Day. PornHub on the other hand has created a "Safe For Work" category for those itching to get their morning Porn fix while grabbing their lattes. 💻 ☕️
"To comply with Starbucks' new policy, we've created an option that allows fans to still enjoy great content to which they are accustomed, but that is appropriate for consumption in public places," said Corey Price, vice president of Pornhub.
Sources:
1
|
2