Many airports in the world has names. Likely most common is the situation when airports gets the name of famous person (few years ago there were the discussions to name Vilnius airport as M.K. Čiurlionis airport and the good thing that this idea finally was reject - too trivial and  not original). But since last week Kaunas airport has new name - it is called Kaunas Fluxus airport :) This name is not permanent and will be used for a one and a half year. The change is related with the upcomming Kaunas 2022 - European capital of culture event (official Kaunas municipality photos):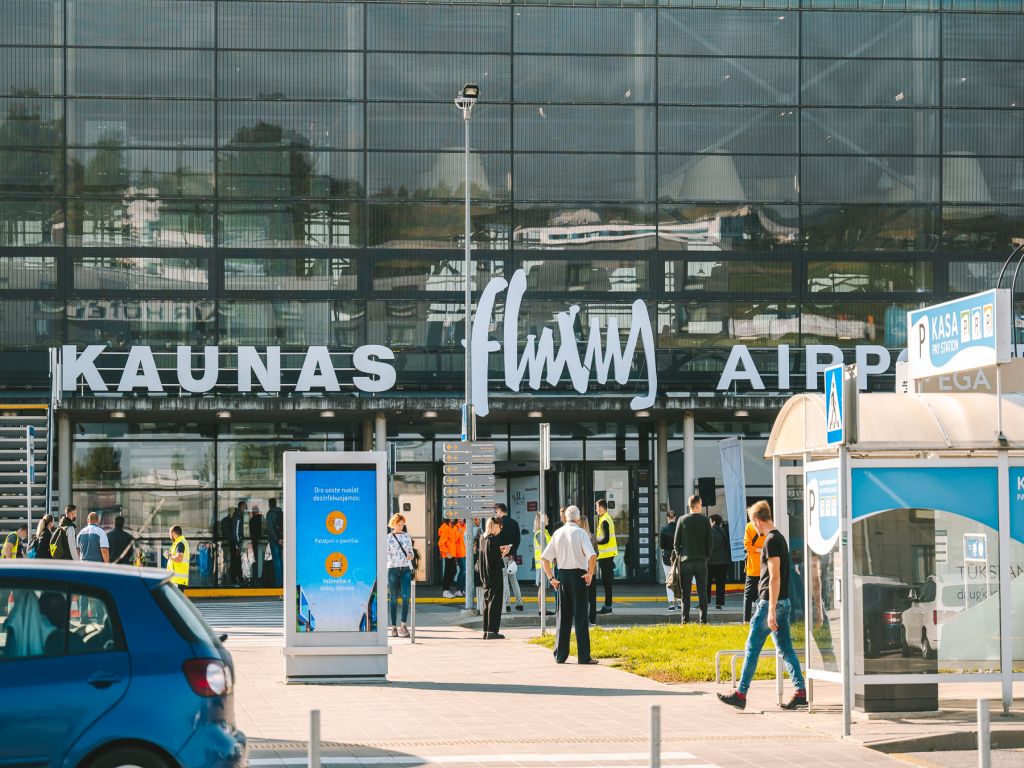 Despite that this is only temporary name this is really original and interesting idea.
Fluxus was avant-garde artist movement in 1960s-1970s most popular among New York avant-garde artist. The organizer and the soul of the movement was Kaunas born Jurgis Mačiūnas (or as he was known in USA  George Machunas or even George Machun). Among adepts of the movement where Yoko Ono (close friend of Jurgis and she later attracted John Lenon to fluxus as well), John Cage, George Brecht, Jean Dupuy, Shigeko Kubota, Gustav Metzger and many many others. To say the truth I am not an admirer of many modern art movements but obviously they are giving the birth for fresh ideas. Some of these ideas likely will survive.
So the idea to give the name of the artistic movement is interesting and I am accepting it :)  Several photos fom the last week: