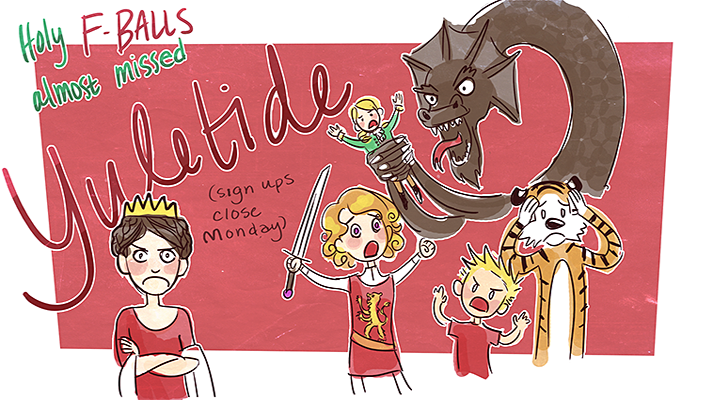 I spent my morning making this hopefully eyecatching reminder because I don't want you to have the same fannish scare that I did. #fannish-world-problems
Self, I thought, you should check on Yuletide and see if the ball has started rolling yet. ANSWER: YES, DEAR GOD.
PSA for all those like me:
Yuletide signups
close Monday, October 14, 2013.
This entry was originally posted at
http://pentapus.dreamwidth.org/65377.html
. Please comment there using OpenID. (

comments)