Panel varies
Whoopi is out with sciatica, Ana joins, no Thursday Guest Host
https://www.youtube.com/watch?v=iMGgetsP1gU
More behind the cut
Hot Topic Thursday Show Bush43 Campaigning for Liz Cheney
Bush43 left office with one of the lowest approval ratings ever, until T45, and took us to war in Iraq based on lies. He also called out Tr/mpism and said that insurrectionists are domestic terrorists. Is this the guy to return the GOP back to the old ways. Sunny wonders if GOP is a party worth saving, especially for poc. Voted 92% for GOP policies, lists them. Sunny says throw the party out. Sara talks about a minimum two party or even more, where do conservative principles belong to represent the electorate. No checks and balances with one party or ideology. Ana and Sunny debate but in a normal adult way. 59% say believing T45 won the election is important for GQP. Some more shocking (but not, really) stats. If Cheney can pull out a win, you don't have to agree with her politics but it's a step further away from Tr/mpism.
Hot Topic Thursday Show Missing White Woman Syndrome
https://www.youtube.com/watch?v=pUYvMD7cN6c
Gabby Petito has grabbed the headlines but over 700 indigenous women have gone missing or died in the same area over 10 years. It's fine that her case is highlighted, the issue is also (not) highlighting cases for poc. Panel talks about the race disparity. Ana talks about weaponizing division for political gain.
Hot Topic Thursday Show Is Therapy Valuable or Voyeuristic
https://www.youtube.com/watch?v=8AREFBCcUoM
Showtime Sex Therapy viewership has doubled during pandemic. People are turning to sex to relieve stress. Ana talks about the genre of reality shows. People want to see dysfunction to make themselves feel better (even tho they are also semi scripted). Joy reminds telling is not teaching, and definition of learning is a change in behavior. People aren't getting those two elements from reality shows. Sunny talks about therapy vs no therapy. Ana thinks there is still a taboo for therapy in the Latino and Black community.
Hot Topic Thursday Show Sex for Stress Relief
https://www.youtube.com/watch?v=iAzlPKAzrTE
Kelly Ripa and Mark Conseulas talked about their sex life. The panel chimes in and talks about sex being transactional sometimes. Ana thinks good sex, intimacy, romance can help solve relationships. Sunny says nobody is angry after good sex.
Hot Topic Thursday Show Eva Pilgrim
https://www.youtube.com/watch?v=CNlblrASgPc
Eva Pilgrim and her French Bulldog are promoting her children's book Walter Does His Best. She talks about >> transactional sex, her pregnancy, baby shower on GMA Weekend, Spice Girls babnd, Spice Girls baby girl clothes, naming her Ella after her mother in law, born in Seoul S Korea, balancing eastern and western world, growing up in both cultures, her new children's book.
Whoopi is out with sciatica, Joy is back (from head cold), Ana joins, no Wednesday Guest Host
Hot Topic Wednesday Show More Cancel Culture
https://www.youtube.com/watch?v=udTILzkn45M
https://www.youtube.com/watch?v=3pXiGuPyChw
Monica Lewinsky has a new documentary 15 Minutes of Shame. Panel first starts out talking about comedians and how they handled the scandal. Joy doesn't regret her jokes but says some others were more vicious. Panel believes ML was unfairly vilified by people who betrayed her and she suffered more than BC, eg the woman vs the man. Sunny talks about consequences vs cancel culture. Says ML wasn't un-hirable, her handbag line, a show host, first class education, producer of multiple movies based on her life, she's part of the 1%. Joy says the victim was Hillary and the American People. Goes after Hillary vs Tr/mp. Sara doesn't think regular people should decide on consequences. Sara missed the part where ML has said repeatedly that it was consenting regardless of the power dynamic.
Short version, two consenting adults, who both had problematic histories, used poor judgment and made bad decisions and we're still hearing about a scandal where a woman gave a man oral sex one time. Sunny doesn't think she ever got cancelled given her professional career over the last 25 years. Joy remembers JFK having pool parties with girls. Sunny and Sara argue.
Hot Topic Wednesday Show Biden at UN
https://www.youtube.com/watch?v=7TVDe7jr-KA
Biden spoke at UN and got mixed reviews because he focused on climate change. Joy thinks it's the most pressing priority. Sunny has a rage about Haitians. Ana links how climate change is affecting everyone and everything. Mentions all the other things he talked about. Wished he had called on rest of world to help with refugee crisis, it shouldn't be up to US to solve the problem. More talk about Haiti. They aren't coming from Haiti fleeing earthquake, they're walking thousands of miles from Central and South American countries based on local country propaganda that they'd be free to come in if they arrived.
Hot Topic Wednesday Show Women Embracing Grey
https://www.youtube.com/watch?v=wGZ5LDeUbbo
Men who go grey are called distinguished but women face ageism. Panel shows mockup of what they would all look like if they were silver/grey. Sara segues to only 14 states who protect employees who wear their natural hair.
Hot Topic Wednesday Show Dulé Hill
https://www.youtube.com/watch?v=DpYP0dErlYM
Dulé Hill is promoting his new reimagined show The Wonder Years. He talks about >> the new show, his real children vs parent on show, being a tap dancer as a child (plays clip), his little boy tap dancing (plays clip), open letter he wrote to his son, his role on The West Wing, hate mail that his character was dating the Potus white daughter, now we have VP Kamala married to FG Doug.
Joy is out, Tuesday Guest Host Carly Fiorina
Hot Topic Tuesday Show Haitian Texas Border Crisis
https://www.youtube.com/watch?v=0a47QAazZ-Y
Why are 15K Haitians at the Texas border. I haven't read as much about this as I should be how are they at that location. Haiti has had an assassination of head of state plus an earthquake. Former Potus Obama, Bush43, Clinton and their Flotus wives are jointly working together for relief of Haiti. Meanwhile Biden admin is sending them back per the Border policy instated under T45 that (so far) courts have upheld. Sunny has a rant because her husband is from Haiti. The border patrol on horses were using split reigns (not whips) to chase Haitians back, which is horrific and now border patrol can't use horses anymore (and lets hope those agents were fired). The panel talks about the humanitarian crisis.
Hot Topic Tuesday Show Roe v Wade Legal Talk
https://www.youtube.com/watch?v=gs1iEpHegMY
Texas doctor has come forward as defying new ab0rtion law, opening up the lawsuit to test Roe v Wade. Which btw has been counter-debated by the GOP that they didn't expect real live lawsuits to clog the courts. Lol no. the guy who is suing is in Indiana and accused of tax fraud and has a whackadoodle backstory. Whoopi has a rant about a woman's right to choose. The law doesn't say women have to have an ab0rtion. Carly says the way to save unborn life is to change hearts and minds. The TX law is extreme in many ways, specifically deputizing citizens. 61% first trimester, 65% illegal second trimester, 80% illegal in third trimester. Debates the Dem policy of ab0rtion at any time. This is out of context because women aren't seeking ab0rtion in third trimester because they changed their mind, it's happening as a result of either fetus or mother health danger. Sunny lawyersplains. She's concerned about Mississippi case. Sara pushes for SCOTUS holding true to precedence regardless of their personal beliefs. Whoopi reminds that making it illegal doesn't mean it won't happen. Roe v Wade guaranteed safe, legal, rare premise.
Hot Topic Tuesday Show Men Taking Backseat to Wife Career
https://www.youtube.com/watch?v=iDqqYVK8Y98
BBC documentary where Prince William said he admired his Grandpa Prince Philip who put aside his career to take second fiddle to future QEII. Is this a thing with men. Panel talks about their personal experiences. Carly says her husband did this, to support her career. (She was head of Hewlett Packard). Whoopi talks in British accent most of the segment.
Hot Topic Tuesday Show Resurrecting Woolly Mammoth
https://www.youtube.com/watch?v=y8p1CZhE2PU
The guy who is part of company who funded Jurassic Park is putting up money for scientists to create environment where Woolly Mammoth can return from extinction. So many better ways to spend $15M. Panel cracks jokes, mocks, and so on.
Hot Topic Tuesday Show Cynthia Erivo
https://www.youtube.com/watch?v=tXDsVr7ky1s
Cynthia Erivo is promoting her book Ch. 1 Vs. 1 and children's book Remember To Dream, Ebere. She's delightful. She talks about >> her dress on show, Emmys, her nomination, Debbie Allen creating her own opportunities, her fashion, her history in theatre, performing at Hollywood Bowl as first live audience since covid, her children's book, Ebere is her sister's middle name, her debut album, remaking The Rose, she received nice note from Bette Midler blessing her project.
Joy is out, Monday Guest Host Carly Fiorina
Hot Topic Monday Show Justice for J6 Flop
https://www.youtube.com/watch?v=Wi0XQuF5MQ8
The insurrectionists had a Justice for January 6 (J6) rally in DC which had more law enforcement than attendees, but also the QAnon boards spread that it was a trap. Carly talks about people who suffer consequences for speaking out against T45, and she can't feel proud of GOP until they dump Tr/mp. Sunny says 450-500 people attended. More debate about the reason for low turnout, has interest waned. Overwhelming police presence resulted in deterrent, but also look at the former pre-Tr/mp GOP are retiring because crazy candidates have taken the airspace, plus talk about ostracizing Liz Cheney and Adam Kinzinger. The squeaky wheel gets the grease, more non-T45 need to speak up.
Hot Topic Monday Show Gabby Petito Investigation
https://www.youtube.com/watch?v=uGNggw7bcVs
Panel talks about the armchair social media detectives who flocked to the story. Lots of TikTok talk. The hashtag has been viewed 212M times at airing of show. Carly talks about the fake image of a perfect life portrayed on social media that belies the truth.
Hot Topic Monday Show Pandemic Made Work Week Longer
https://www.youtube.com/watch?v=NJGrH7VsIq8
Study shows work week increased 10% during pandemic. Pro tip > Working virtual requires a lot of discipline and people who do it should prioritize home office location separate from other living areas (when possible) and more importantly turning on-off work because otherwise the day runs together and work never ends, even when employer isn't expecting it. This wasn't talked about but also parent(s) were pulling double duty with childcare or homeschooling.
Hot Topic Monday Show Tell Kids the Truth About Divorce
https://www.youtube.com/watch?v=Wg1M-j63gvI
Be diplomatic, but tell kids as much truth that they can handle because it helps them cope better, kids are intuitive and know things are wrong anyway, but don't bash the other parent in a way that alienates them from the kids (psa for a lot of messy celeb divorces). And once the kids are adults, c'mon, don't pretend they didn't figure it out anyway.
Hot Topic Monday Show 50 Cent
https://www.youtube.com/watch?v=Ld8pnwH8s-w
50 Cent is promoting his new show BMF on Starz. Isn't he problematic? Lol. He talks about >> the Emmys, diversity, Power Book 3, his new show BMF - Black Mafia Family, Snoop Dogg and Eminem appearing on show, cracks jokes about Snoop being high all the time, all his entrepreneurial energy, his son, Rolling Stone top 500 songs includes In Da Club,
Hot Topic Monday Show Sara Birthday Surprise
https://www.youtube.com/watch?v=xdAV7ximC_I
Sara is a Mean Girls fan and was surprised by Daniel Franzese for her birthday. I didn't watch.
Whoopi is off, Ana joins, Friday Guest Host Lisa Ling
Hot Topic Friday Show Lisa Ling Comes Back
https://www.youtube.com/watch?v=-44QeHXod84
Lisa Ling talks about her time on the show, leaving legit journalism then returning to it, and her life since then. She talks about what mark she left on the show.
Hot Topic Friday Show FDA Meeting on Booster Shot Protocol
https://www.youtube.com/watch?v=O580-_PhPKM
More talk about booster shots, what group of people should get it, and when. The right has demonized Dr Fauci but we should hold tight and rely on the science. Lisa Ling seems to think there hasn't been covid info from the WH despite previous regular covid updates which still happen. What is all this Lisa Ling nonsense, okbye.
Hot Topic Friday Show Anti Vaxx and Anti Mask People Are Out of Control
https://www.youtube.com/watch?v=GwivyZ-ozhQ
Panel talks about customers at restaurant physically assaulting a hostess because she enforced proof of vaxx mandate in NYC. People are so out of control and they are all the PartyOfValues© Rethuglicans. Have these people always acted like they were raised in a swamp or do smartphone videos make it more visible or did T45 enable and condone this atrocious behavior or all of the above.
Hot Topic Friday Show Pandemic Divorce Spike
https://www.youtube.com/watch?v=TRf0gW71dkw
Reddit question, Is there something about marriage that you wish you knew before you married? Panel talks about all the togetherness that has broken a lot of relationships. Lisa says Peloton saved her marriage. Sunny thinks you marry the whole family and if you don't incorporate them, you may be in trouble. Lisa thinks if you have issues with your own family, that's a red flag. Ana refutes that, not everyone was born into a happy perfect family. Love is a choice, not a feeling. Sara thinks girls should be better prepared because tv and film romanticize it when reality is very different. People invest more in the wedding than the marriage.
Hot Topic Friday Show Quarter-Life Crisis
https://www.youtube.com/watch?v=FYErAiSU5a0
People are quitting in record numbers particularly mid 20-30s. Panel talks about what is driving this crisis. Ana thinks pandemic has made people introspective. Sunny talks about the original story, workers putting in 12 hr days across 6 days, thinks people need to buck up. Someone's dream job is to work 4 hours a day (and survive?). Sara thinks people go from regimented school environment to needing to sort out their life themselves and struggle. Lisa also thinks there is some laziness underlying the idea you don't have to work hard to achieve goals.
Hot Topic Friday Show B J Novak
https://www.youtube.com/watch?v=xlsR0E4KB2o
B J Novak is promoting his new show The Premise on FX/Hulu. If you follow DeuxMoi, he's a notorious f/ckboi. He talks about >> returning to stand up, cancel culture if you're too /whatever/ in your act, playing Ryan on The Office and possible reboot, apparently the new show has an ep about butt plugs 😲, his friendship with Mindy Kaling, her daughter Kit, more about The Premise and the sociopolitical topics that it covers, toxic Instagram, being bullied and being a bully.
Poll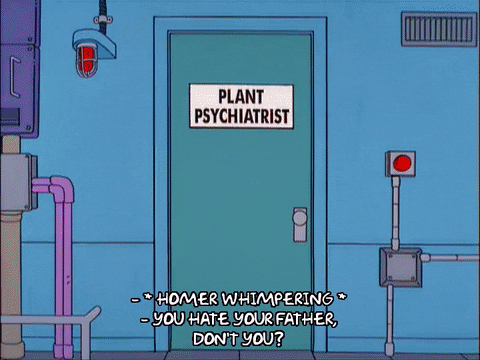 Source links are below each video or section