Click to view
From Christy's Throwback Kitchen to now sharing personal details about her life, in Romano's latest YouTube video, the 'Even Stevens' actress shares how she was once in the process of leaving broadway to pursue a music career.
She explains that she was paired to work with The Matrix. She was given a song she loved and wanted to record called, 'Just A Song,' which had Katy Perry on the demo. She says she recorded the song and then shortly afterwards met Katy herself over dinner with songwriter friends. She explains this is before Katy Perry became "Katy Perry" and was pursuing her own record deal. Christy says she was excited to meet her because she loved her voice, the song, and while she knew Katy was searching for her own deal, she didn't see her as competition at the time.
Christy then tells Katy over dinner about her own development deal with Jason Flom and that she recorded Katy's demo for Just A Song.
Not even one month later, Christy Carlson Romano was told she no longer had a deal and that Katy Perry had a development deal with Jason Flom.
Christy says it's possible they had already been talking or her own conversation inspired Katy to seek out Jason, she says she isn't certain.
She ends her video by saying she has no "ill feelings" towards Katy Perry, that she loves her voice, and that ultimately she's happy that she is not a recording artist herself. She adds that Katy Perry worked hard on her craft and deserved the contract over her.
Click to view
Click to view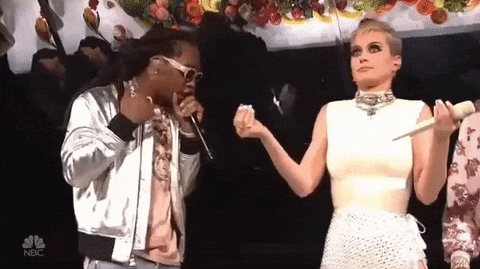 Sources:
1
|
2
|
3