Panel is Whoopi, Joy, Sunny, Sara, and Meghan
🎶 One more dawn, One more day, One day more 🎶
More behind the cut
Hot Topic GQP Governors Reversing Mask Mandates
https://www.youtube.com/watch?v=Qw7q1Djf-BA
Arkansas Governor Asa Hutchinson admitted he made a mistake removing mask mandates which became law. Wants people vaxxed and masked. Will other southern states follow suit? Obviously not FL or TX. Biden told southern Governors that they should help or get out of the way. DeathSantis retorted. Biden then called him #GovernorWho when asked about it by a reporter. Even Fox News has officially reversed course with support for people to get vaxx. Me-again continues to blame Biden for anti vaxx and anti mask, and claims false narrative of exodus from CA and NY, on her next to last day 4ever.
Hot Topic Bill and Melinda Gates Will Still Work Together
https://www.youtube.com/watch?v=mUKV36HQLiI
Bill and Melinda Gates are officially divorced, and he says they'll continue to work together for at least the next 2 years on their Foundation. The panel talks about whether they could work with an ex. Sunny wondered why Melinda would have to step down if it doesn't work out after 2 years. [Sunny didn't do her homework, it was originally the Bill Gates Foundation, so if it doesn't work out, he buys her out.]
Hot Topic Kristin Chenoweth
https://www.youtube.com/watch?v=k1WJ8MnSCkA
Kristin Chenowith is promoting her musical comedy Schmigadoon! on Apple TV. She is adorable. She talks about >> performing live again after(during) covid, turning to TikTok and going viral during covid, her dream to star in a musical about (and with) Dolly Parton, doing a vaccine PSA for her home state of Oklahoma, playing the villain in her new musical, quarantining next to co-star Alan Cumming, tells story
Hot Topic Highlights of Season 24
https://www.youtube.com/watch?v=ORbN3dQ2S78
Y'all the best highlight of S24 is Me-again McCain leaving woo hoo! A lot of ground covered, particularly George Floyd, Black Lives Matter, Covid, the Insurrection, and the End of Insanity-Biden Inauguration
A post at video says best comment goes to Joy It was like we were kidnapped by some crazy family and our parents came to pick us up!! speaking of the Biden inauguration.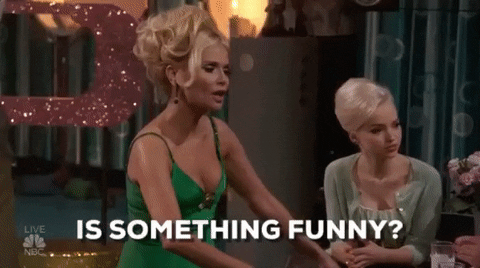 Poll
Source links are below each video or section