@hunter_echoo
♬ original sound - Hunter_Ech0
"I wanted to address the livestream incident that happened. It should have never happened in the first place. In those two to three hours, I was getting more and more drunk," explained the 21-year-old grooming TikToker. He then says the negative comments in his Instagram Live started getting to him: "It was getting me more and more irritated. I became more careless. I said stuff that should have never been said, that's how I decided to handle it," the pendejo continued.
"I'm also seeing a lot of clips of certain parts of it, people are trying to make it ten times worse. There's already stories that are completely not correct, or never been said, it's all being fabricated because that's what happens apparently, and then you guys are taking that information and running with it. It's like a little rumor about something and then it gets spread. The livestream, I am sorry for. I'm not proud of how I spoke. I am sorry for doing that livestream. I should have ended it the moment it started getting bad. I said what I said and I can't take that back. I just want you to know that I'm not okay with what I said," he concluded.
There was no apology directed to Millie Bobby Brown. Is he even sorry or remorseful for dating and grooming an underage girl? Nope. In the comments to this very "apology," he just double downs like the true POS he is.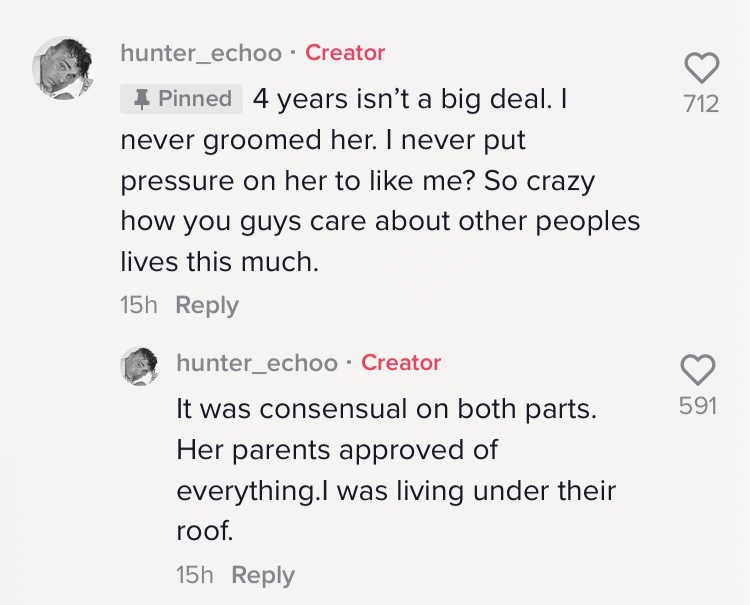 His Instagram account remains disabled / deleted since yesterday afternoon. Of course.
Source