Do you ever watch a film "based on true events" and spend the next 2 hours looking for everything about them on the Internet ? Yeah, me too ! So I thought "why not share with the world what I'm obsessed about?".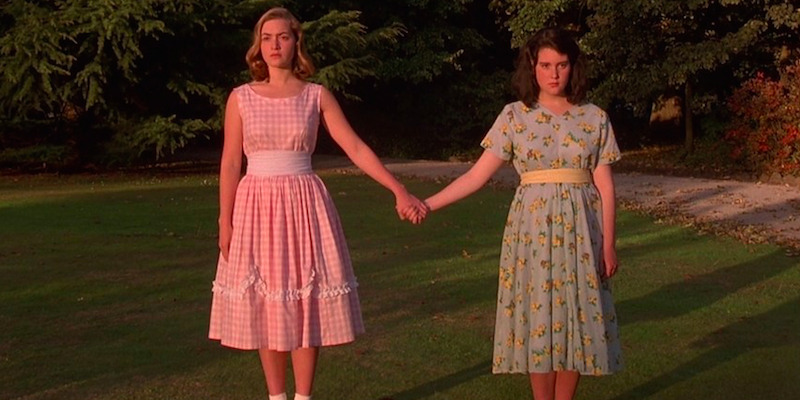 Directed by Peter Jackson (yes he was not always obsessed by hobbits) and released in 1994, "Heavenly Creatures" tells the story of the notorious Parker/Hulme murder case.
In 1952, in Christchurch, a small town in New Zealand, the life of Pauline Parker, a withdrawn teenager, would changed with the arrival in her class of Juliet Hulme, an intelligent and outgoing young English girl. It is the beginning of an exclusive friendship. Through their stories and their games, the two teenagers would gradually cut themselves off from reality and lock themselves in a subversive imagination.
With Kate Winslet (first cinema role) and Melanie Lynskey (her first role).
Pauline and Juliet met in their first year at Christchurch Girls High School. Both girls were highly intelligent and in the top class for their year. The girls struck up an intimate friendship and Pauline spent increasingly more time at the Hulme's home, often staying weekends and school holidays.
The girls each chose new names - Pauline was Gina and Juliet, Deborah. Together, they created a rich fantasy world of their own, developing their increasing urge to write. They had their own fictional characters and, at night, would dress up and sneak out, acting them out until the small hours of the morning. Juliet's mother, Hilda Hulme, said during the trial her daughter had entered so completely into the characters it was difficult to make contact with her as Juliet.
The girls formed a strong bond that began to cause their parents concern. Pauline wrote of a bicycle ride in the country where they stopped in some bush, took off their outer clothes and ran through the bushes, ecstatically. They became conceited and arrogant, believing they were geniuses. Later, they decided it was something else that set them apart from the common masses. Pauline wrote, "We have an extra part of our brain which can appreciate the 4th World but, meanwhile, on two days a year, we may use the key to look into that beautiful world…"
As their relationship began to intensify, so did their writing. By the time they murdered Honora Parker, they completed six books between them, as well as plays, poetry and an opera. Suddenly, the girls were torn apart when Juliet fell ill with tuberculosis, spending three months in a sanatorium. The two friends wrote continuously, each as characters in their stories. Apart, Pauline begun sneaking out at night to meet boys much older than herself. She was caught by her father in with one -an university student called Nicholas who boarding at their home.
As Juliet's time in the sanatorium came to an end, Nicholas was pushed aside. Pauline's entry on 28 October, 1953 (Juliet's birthday), read, "I told Nicholas I was no longer very much in love with him." Obsessed with their writing and their fantasy worlds of Volumnia and Borovnia, the girls built a temple where they held night-time ceremonies to honour their "Saints" - singers and actors they had chosen who represented their ideals. They gave them names like HE, HIM and IT. Their favourite, HE, was singer Mario Lanza.
The girls decided on a fantastic plan to go to New York where they would find a publisher for their books and then go on to Hollywood to turn them into movies. Pauline visited shipping companies inquiring about fares. In the months leading up to the murder, the girls spent more and more time with each other, taking baths together and even sleeping together in Juliet's bed. Pauline wrote, just after Juliet returned from the sanatorium, "It was wonderful returning with Juliet… it was as if she had never been away.. I believe I could fall in love with Juliet."
Pauline's relationship with her mother, already rocky after the affair with Nicholas, began to deteriorate further. Concerned at the intensity of the relationship, Pauline's mother asked Dr Hulme to visit to discuss how they could break it up. The pair sought a medical opinion and the doctor said he believed the relationship was homosexual -but it was a stage the girls would grow out of. Then came the devastating news: Juliet's father, Dr Henry Hulme, announced he was separating from Juliet's mother and taking Juliet and her brother Jonathan to South Africa. Pauline and Juliet clung to their belief if Pauline could overcome her parent' opposition, they could still remain together.
On 28 April, 1954, Pauline decided to kill her mother -the one person she believed stood in their way. She recorded the idea in her diary. "Anger against mother boiled up inside. Suddenly, a means of ridding myself of this obstacle occurred tome. If she were to die…" The next day, Pauline decided to make her mother's death look like an accident -the last thing she wanted was to go to prison. She wrote in her diary Juliet was "worried but does not disagree violently."
Pauline was allowed to stay at the Hulme's home for two weeks before Juliet's departure. Defence psychiatrist Reginald Medlicott said, during this period, the violence in their writing increased to "a fantastic crescendo".
Writing their novels and worshipping their "Saints" in the middle of the night, the girls would return to bed together to act out how they believed each of them made love.
These diary entries for June 1954 were used in the trial to show the girls' relationship was homosexual:
June 11: "…we acted out how each Saint would make love in bed, only doing the first seven as it was 7.30am by then. We felt very satisfied…"
June 13: "We spent a hectic night going through he Saints. It was wonderful! Heavenly! Beautiful! And ours! We felt satisfied indeed. We have now learned the peace of the thing called bliss; the joy of the thing called sin."
Three days before the murder, the girls decided on a plan. Again, Pauline committed it to the diary on her bedside cabinet.
19 June: "…our main idea for the day was to moider Mother. …it's a definite plan we intend to carry out. We have worked it out carefully and are thrilled by the idea. Naturally, we feel a trifle nervous but the pleasure of anticipation is great."
21 June: "Deborah rang and we decided to use a rock in a stocking rather than a sandbag. We discussed the moider. I feel keyed up, as if I were planning a surprise party."
22 June: "The day of the happy event." I am writing a bit of this on the morning of the death. I felt very excited and the-night-before-Christmassy last night. I didn't have pleasant dreams, though."
At 3.30pm that day, Pauline and Juliet carried out their plan. They failed in their attempt to make it look like an accident and clearly, by the number of blows, must have panicked when she didn't die after the first.
Click to view
TW violence: After 2:50 it becomes really violent and graphic.
That scene with "The Humming Chorus" from Madama Butterfly by Giacomo Puccini (performed by the Hungarian State Opera)
is 👌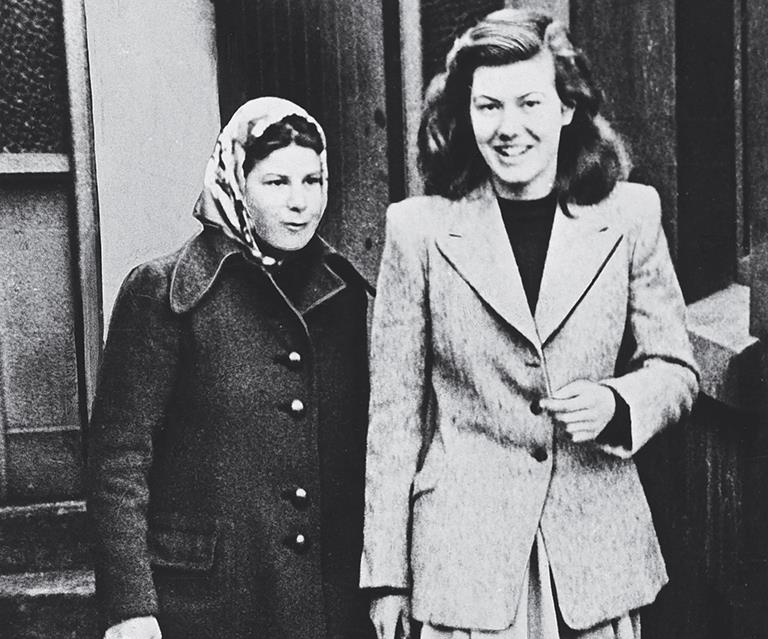 The girls before they stood for trial - Pauline on the left and Juliet on the right
Firstly, the jury rejected a plea by the defence that the girls were not guilty on the grounds of insanity. Both were found guilty of killing's Pauline's mother and were sentenced to detention during Her Majesty's pleasure; Pauline and Juliet being under the age of 18. They served 5 years.
They sent Pauline Parker to Arohata Borstal, near Wellington, New Zealand's capital city, and Juliet Hulme to Mount Eden, the grim prison at Auckland where all New Zealand's hanging is done, and where, in her first year of sewing uniforms there were four evening executions on New Zealand's portable steel scaffold.
At Arohata, Pauline Parker studied for a year under the Government's correspondence school scheme. In her cell, she sat for the school certificate, marking graduation from high school, and passed.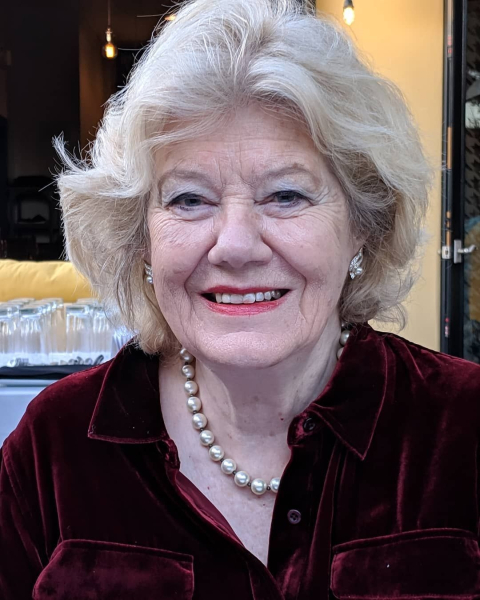 Juliet Hulme was released aged 21 and was put on a flight to Rome to be met by her father and taken to England.
She travelled and worked in a variety of jobs from air hostess to insurance underwriter.
She is a prolific crime writer of more than 50 novels under the name Anne Perry. She was "outed" as the writer in 1994.
She lives with her brother, a retired doctor who is now her full-time researcher, in a stone barn -- restored with some of the royalties from the 20 million books she has sold -- in Portmanhomack on the east coast of Scotland. She refuses to talk to journalists about anything related to Pauline or the murder.
She is also involved with the Mormon community after converting to the church 35 years ago.
----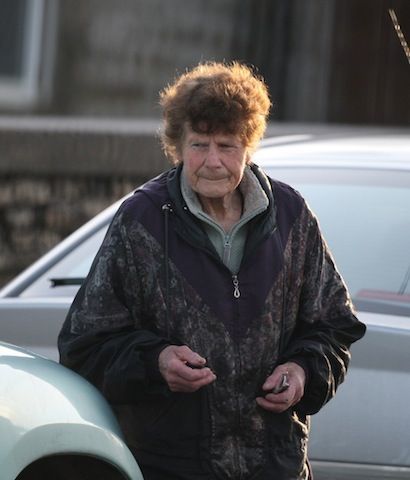 After she was released, Pauline studied towards a BA at the University of Auckland, graduating in 1964. She then spent a year in Wellington at the New Zealand Library School.
Pauline became a riding instructor in Kent living under the name of Hilary Nathan ("outed" in 1997).
She is a reclusive, a devout Roman Catholic and spends much of her time in prayer.
Sources:
1
,
2