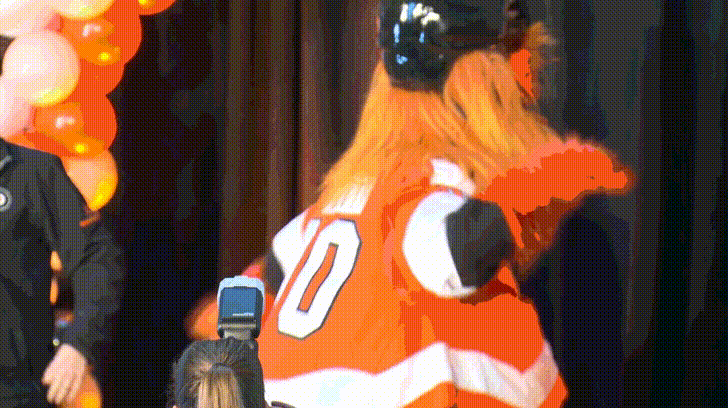 BREAKING: Philadelphia police have cleared
@GrittyNHL
after investigating an alleged physical assault between the mascot and a 13-year-old boy.
https://t.co/ApEfyUULpt
- CBS Philly (@CBSPhilly)
February 3, 2020
GRINDICATION!
In a follow up to
this post
, Philadelphia police have investigated the incident involving a 13-year-old boy and Antifa icon Gritty, the Philadelphia Flyers' mascot. The father of the boy claimed that after a meet and greet, the Orange One punched his son in the back; however, after no other witnesses were able to substantiate the claims, the accusation seemed dubious at best. Police have confirmed this, and the case is now closed.
No word yet on if Gritty intends to retaliate, but just as a reminder, if you talk shit, you will get GRIT.
Source
ONTD, when's the last time you made up a story to try and get some ca$h? Did it work?