🛍 | Taylor's
#AMAs
live performance album shirt is now available in the online store!
Shop:
https://t.co/FzXCLfkuYQ
pic.twitter.com/Wfpy8Z6hyw
- Taylor Swift News (@TSwiftNZ)
November 25, 2019
Never one to avoid monetizing every breath she takes, Taylor Swift has launched a new item in her official store: a statement shirt that means something I guess. The white shirt / black ink combo (which likely cost $2 to manufacture) costs $40 US.
Also, here are some of the posts Taylor liked during and after the AMAs (yes, during the actual show):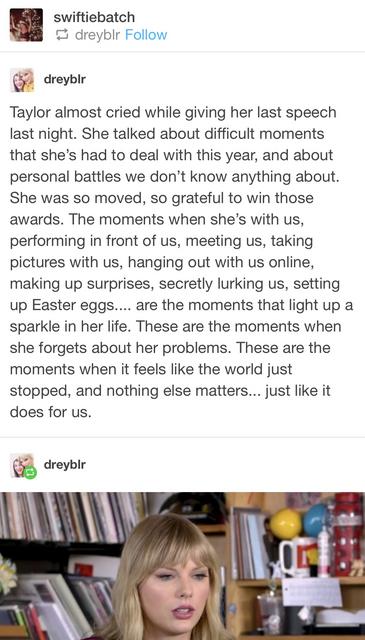 (This particularly manipulative one, where "she" convinces the people reblogging the same posts over and over again to get "her" attention that they have an actual relationship)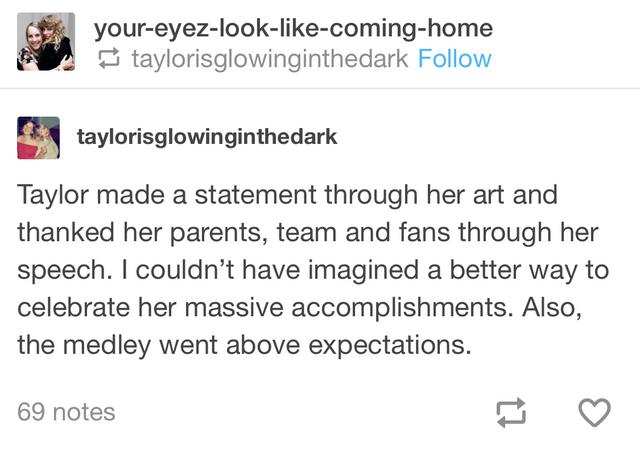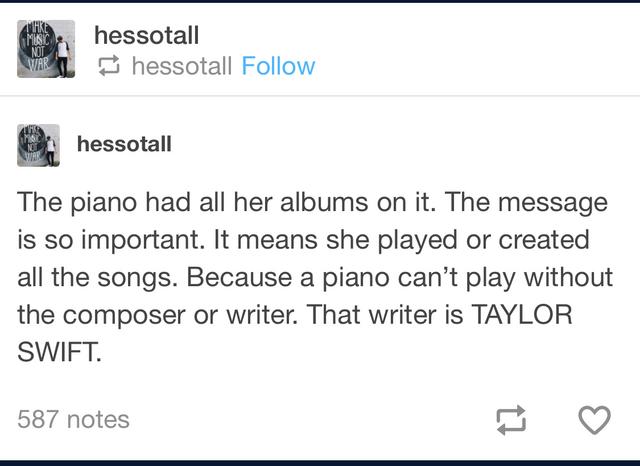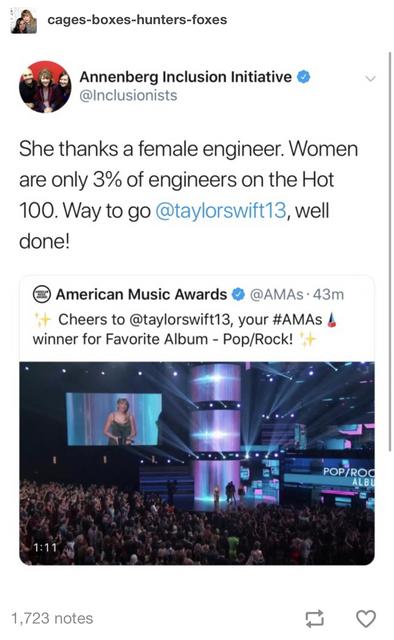 (I wouldn't be so quick to start researching the genders of people working on Taylor Swift music)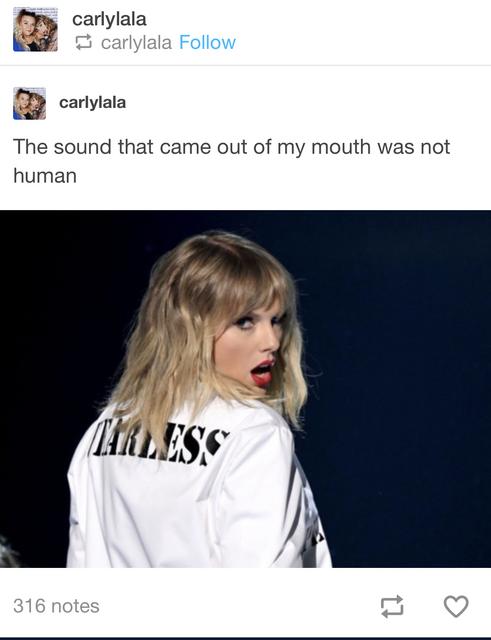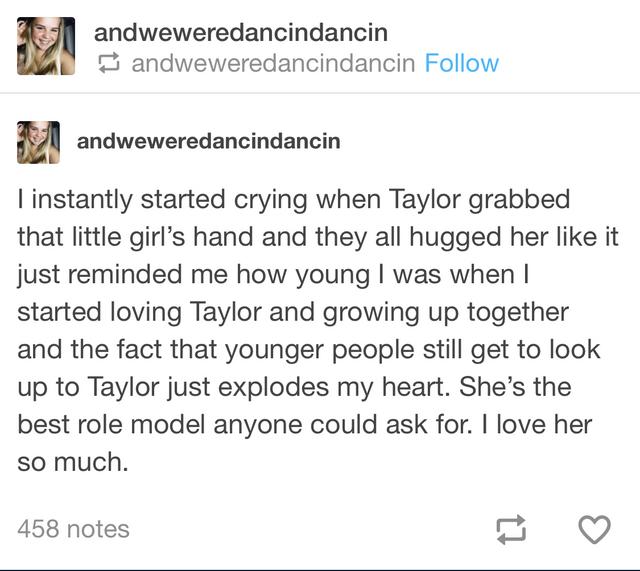 (I started crying too, for different reasons)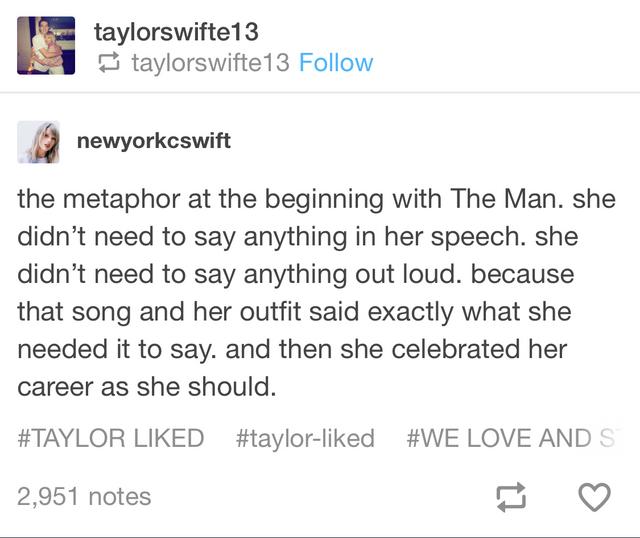 (not following this one)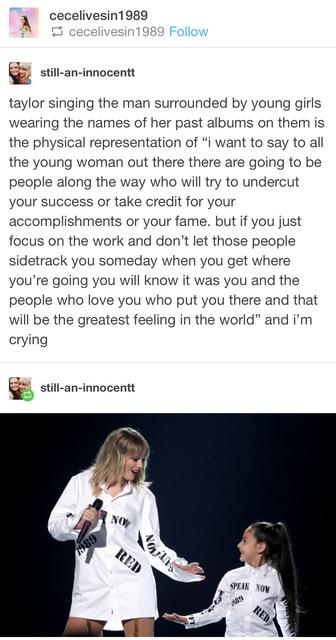 (referencing the grammy speech where she lied is a great touch!)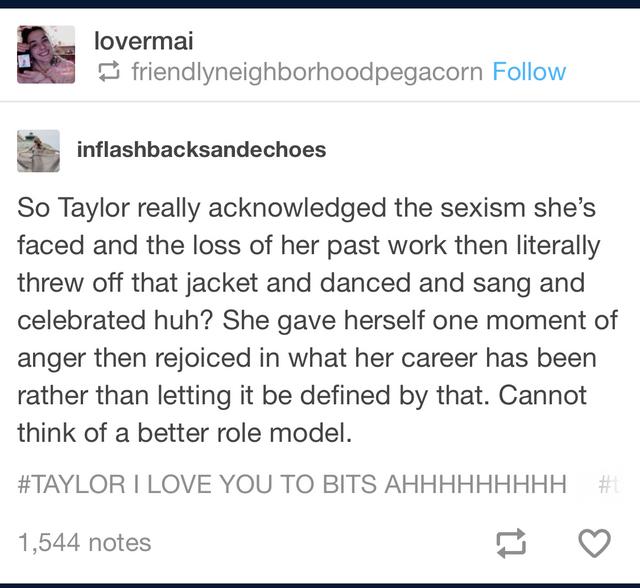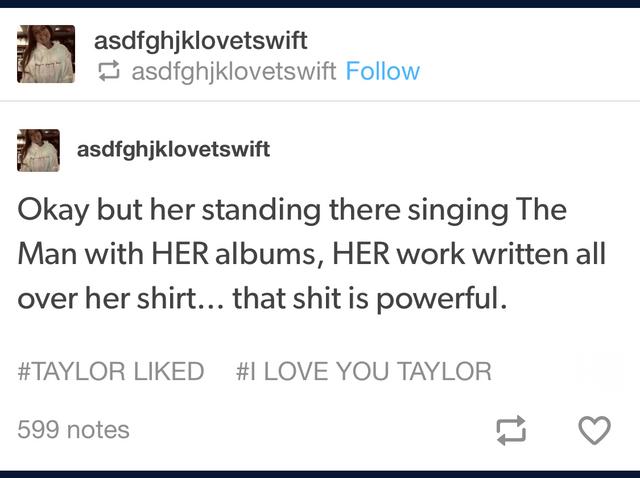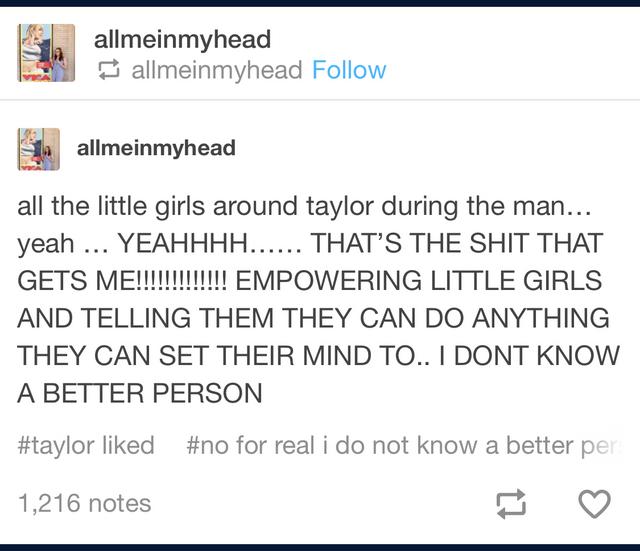 (Little girls everywhere should have the right to grow up and own Taylor Swift's masters)
PLUS she apparently thinks she is in the same league as the Dixie Chicks, who were blacklisted by their industry for getting political... and on top of that probably don't own their masters...
📲 | Taylor liked this post on Tumblr of her album name shirt paying homage to the
@dixiechicks
film cover 'Shut Up & Sing'
#AMAs
pic.twitter.com/xmswYPZdYQ
- Taylor Swift News (@TSwiftNZ)
November 25, 2019
Source 1
Source 2
Source 3
What is your interpretation of Taylor's performance, ONTD?