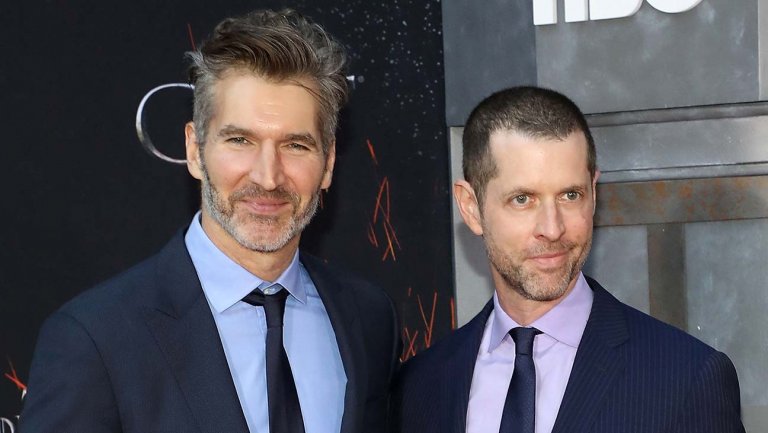 -Kathleen Kennedy was annoyed that they signed on with Netflix in August. She was unsure that D&D could work on both their Netflix projects and Star Wars at the same time.
-Netflix only learned about D&D leaving Star Wars a couple of days before the news broke out on Monday night.
-Apparently Disney was annoyed that D&D chose Netflix for the overall deal. Amazon was the frontrunner before Netflix swooped in.
-People questioned why Netflix would make a $250 million deal with D&D only to be second place to Star Wars. But apparently Netflix and Disney were in a shared position, meaning that D&D could work on both Star Wars and Netflix at the same time.
-The Netflix deal also required D&D to be exclusively on the sets of their Netflix projects and not be away for Star Wars at the same time.
-D&D were thinking of leaving Star Wars because of Star Wars' apparently "toxic fandom". A source close to D&D said "Who wants to go through that again? Not them.This was in the 'Life's Too Short' category." And that it was a "hard quit"
Finally this tweet here from MakingStarWars basically summarizes this whole article:
A source says the Benioff and Weiss situation was the most amicable of the departures and the bad blood is between the corporations with this one.
Begun the streaming wars have.
- Jason Ward (@MakingStarWars)
October 29, 2019
SOURCE
SOURCE
mods i know a similar-ish Variety article about this was posted just now, but the THR article provides more info so i wanted to post