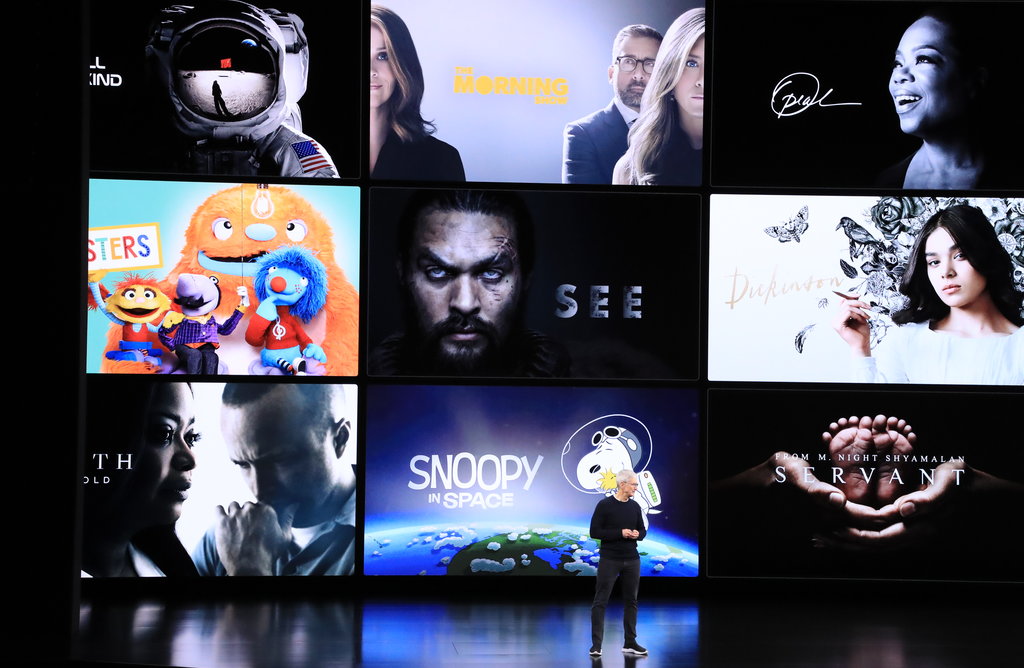 Apple TV+ launches this Friday, November 1. Critics got a chance to see the first three episodes of launch titles The Morning Show, See, Dickinson, and For All Mankind. And things are a very mixed bag.
THE MORNING SHOW
The Hollywood Reporter: After brutally dull pilot and a meandering second episode, the third episode finally gets value out of Aniston and Witherspoon, but it still isn't good enough to recommend yet.
Variety: There isn't a human worth caring about in sight. Tries to get all sides of a story without committing to telling a single one well.
AV Club: Takes time to get there but it has the addictive rush of old-school dramas. A high-gloss soap.
Current score on Metacritic: 60
SEE
TV Line: Relies too much on gory battle scenes to tell its incoherent story. Takes itself way too seriously.
Collider: Compelling, weird, goofy, with a spectacular production value.
The Hollywood Reporter: Not good off the bat but does enough to make you believe it can be one eventually.
Current score on Metacritic: 47
DICKINSON
Paste: A fun show with gorgeous cinematography and costumes. Steinfeld gives a charming performance.
TV Guide: Feels grounded in its own reality, sprinkling in swears and slang without taking viewers out of the story.
The Hollywood Reporter: It wants to be a teen drama and a black comedy at the same time and is instead tonally incongruous.
Current score on Metacritic: 66
FOR ALL MANKIND
Variety: Ambious plot that makes the smart choice of keeping the drama grounded in its characters choices.
The Hollywood Reporter: The show is building a world with a staggering number of characters, but not a lot of the story its creating is interesting.
TV Guide: The male characters are flat, but the show shines when focusing on the women.
Current score on Metacritic: 72
The first three episodes of each series will be available on Friday. The service will cost $5 a month. You can sign up for a 7-day free trial.
Source
1
,
2
,
3,
4
,
5