In light of the recent rape allegations against Chris Brown, I decided to compile a list of artists who worked with him after 2009. Many mainstream artists have worked with Chris. Artists have gone as far to even defend him since repeatedly exposing himself for being the human dumpster that he is. Beating and stalking his past girlfriends have not stopped Brown from succeeding. His recent album debuted #1 on iTunes and has even worked with Tidal to organize a pop up concert back in 2017.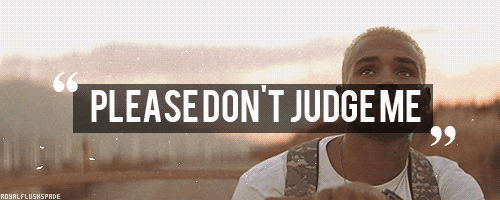 too late
Black-ish
While this post is mainly focused on artists who have worked with Chris Brown, he was also on an episode of Black-ish in 2017. Not the most shocking thing considering Anthony Anderson has also been accused of rape on the set of Hustle & Flow and has been accused of sexual assault on at least two different occasions. The shows creator, Kenya Barris, wasn't available for comment when asked about Chris Brown's involvement in the show. Tracee Ellis Ross, Time's Up ambassador, also deflected from being asked about it and stated that she didn't shoot any scenes with him.
Think Like A Man
Chris had a supporting role in the film back in 2012. The trash novel was written by Steve Harvey, who is such an expert on relationships that he's been married three times. So it's not a surprise that such an awful novel also had Chris Brown involved in the film.
List of artists:
Kanye West, Jhené Aiko, R. Kelly (lol), Kendrick Lamar, Ella Mai, Fabolous, Zendaya, Akon, Trey Songz, Tyga, Ty Dolla $ign, Wale, Wiz Khalifa, DJ Khaled, Nelly, T-Pain, Timbaland, Big Sean, Ciara, Pitbull, Miguel, Justin Bieber, Tory Lanez, 2 Chainz, H.E.R., Snoop Dogg, Juicy J, Lil Wayne, French Montana, Rita Ora, Fetty Wap, Kid Ink, Migos, Meek Mill, Beyonce, Flo Rida, Usher, Teyana Taylor, T.I., Ludacris, Pusha T, YG, Young Jeezy, Missy Elliott, Tinashe, Kodak Black, Diddy, J. Cole, Nicki Minaj, Rick Ross, Zayn, Ariana Grande, & more.
"Something New" ft. Zendaya & Chris Brown
"Autumn Leaves" ft. Kendrick Lamar & Chris Brown
"Simple Things" ft. Miguel & Chris Brown, Future
"International Love" ft. Pitbull & Chris Brown
"Jealous" ft. Beyonce & Chris Brown
"Waves" ft. Kanye West & Chris Brown
People that have openly defended him:
Jennifer Lopez, Jaime Foxx, Rita Ora, DJ Khaled, Mary J. Blige, Usher, T.I., Prince, Russell Simmons (LOL), Nick Cannon, Justin Bieber, Joyner Lucas, 50 Cent, & Bruno Mars.
"It's about time people see Chris for who Chris is: a loving, caring, gorgeous person" -
Rita Ora
"No one can touch you ur the GOAT," -
Christ lover aka Justin Bieber
"Prayin for ya @chrisbrown we need ya." - Bruno Mars
sources: my brain +
1
,
2
,
3
,
4
,
5
,
6
,
7
,
8