Yesterday I saw kinky boots and I really liked that movie, it's so much fun and also I noticed how hot Chiwetel looked in thigh high boots and makeup, he is one of the most gorgeous men in my opinion but still it surprised me how attracted I am to him in drag so I started to search about more actors who look good in drag and here are the results (have in mind I haven't seen most of these movies , I barely know what they are about so this is purely about looks and based on my taste):
1. Chiwetel Ejiofor - Kinky Boots
Like I described, those red thigh high boots really suit him because he has AMAZING legs (and arms and butt and everything) , also the makeup, he looks pretty good in a dress and how he portrayed Lola, with so much charisma and charm, I was (more) in love, and I like how he sings, I think he had a lot of fun with that role, and let's be real he deserves and Oscar fo 12 years a Slave and this:
Also according to an interview he made some straight male jornalists question their sexuality ,he did THAT (and seriosly watch the movie, it's worth it)
2. Gael García Bernal- La mala Educación
I've never seen an Almodovar movie, they seem too pretentious for me, I HATE spanish accents and if i'm honest I don't like movies that much, but I remember being impressed about how good, hot and pretty Gael looks in drag, the dresses he got to wear were beautiful too, Gael has a pretty face and the makeup and wig just make him more alluring.
3. Cillian Murphy- Breakfast on Pluto
A lot of women already describe Cillian as one of the most beautiful men in the world and even if I find him attractive i don't think he is that hot, but we can't deny how beautiful he looks in drag: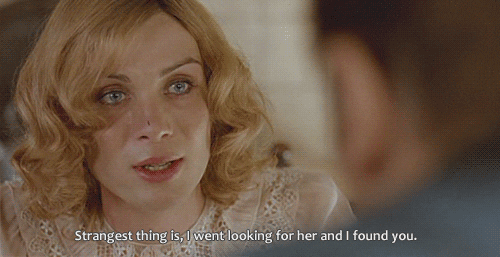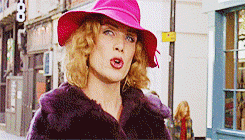 Look those curls, the eyes, the hat, everything to be honest.
4. Harold Perrineau- Romeo and Juliet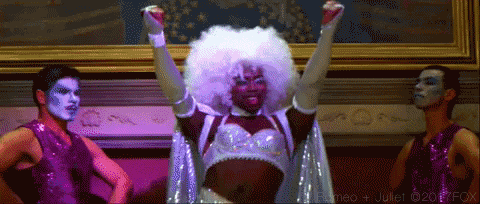 I first saw Harold on LOST and all the "WAAAAAAAAAAAAALT" memes were funny but honestly I didn't think much about him as an actor (I blame the writers, they fucked everything up) but when I saw some parts of this weird ass movie I realized 2 things, one the guy is pretty talented and two the guy is pretty, period, not many men can rock that wig and that lingerie like he did and he knows how to dance, also look at that body, damn.
5. Patrick Swayze- To Wong Foo Thanks for Everything, Julie Newmar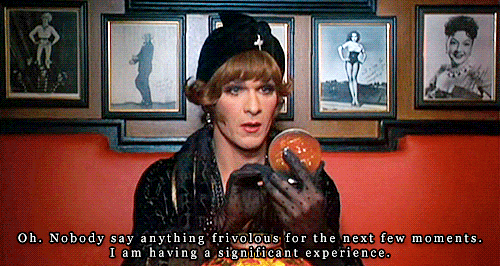 Patrick Swayze played against type on this movie, he portrayed a drag queen who won the award as best NY drag queen, Patrick looks so attractive with that wig, those smizes who would make Tyra proud, the stylish dresses, he didn't come to play, he knew he was beautiful and wanted to show that to the world.
6. Jude Law- Rage
Like with Cillian i find him attractive but meh nomally but I like him on drag , the dark wig makes him look sexy and alluring, the strappless dress, the goth makeup, everything screams sex, he looks HOT.
Honorable mentions:
John Leguizamo and Wesley Snipes - To Wong Foo Thanks for Everything, Julie Newmar
Liev Schreiber - Mixed Nuts and Taking Woodstock
Miguel Bosé - Tacones Lejanos
Roger Taylor - I want to break free MV ( he isn't an actor but w/e)
______
These are the examples I could think about, I know there are more so tell me about them in the comments and let's discuss about attractive actors in drag !!!
Source 1
2
3
4
5