After delving into Justin Timberlake's
lyrical nonsense,
I thought we could take a moment to examine Kanye's latest offering given the media storm surrounding the rollout of his latest album, Ye. Trigger Warning because it's jam packed with misogyny and some disturbing content regarding his mental health:
Track 1: I Thought About Killing You
"Today I seriously thought about killing you / I contemplated / pre-meditated murder / And I think about killing myself and I love myself way more than I love you...so..."
"You'd only care enough to kill somebody you love"
"I think this is the part where I'm supposed to say something good to compensate it so it doesn't come off...bad.../ But sometimes I think really bad things / Really really really bad things"
Track 2: Yikes
An aptly named song because the lyrics include the following:
"Shit could get menacin', frightenin', find help / Sometimes I scare myself"
"Russell Simmons wanna pray for me too / I'ma pray for him 'cause he got #MeToo'd / Thinkin' what if that happened to me too? / Then I'm on E! News"
"See, ya'll really shocked but I'm really not / You know how many girls I took to the titty shop?"
"I can feel the spirits all around me / I think Prince and Mike was tryna to warn me / They know I got demons all on me / Devil been tryna make an army / They been strategizin' to harm me / They don't know they dealin' with a zombie"
At the end of the song he says his bipolar disorder isn't a disability, it's a super power:
"I'm a superhero! I'm a superhero! Agggh!"
Track 3: All Mine
"If I pull up with a Kerry Washington / That's gon' be an enormous scandal / I could have Naomi Campbell / And still might want me a Stormy Daniels / Sometimes you gotta bag the boss up / I call that takin' Corey Gambles"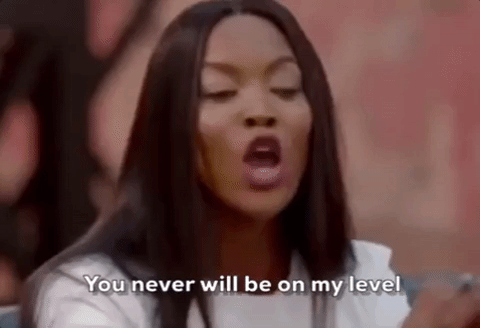 "All these thots on Christian Mingle / Almost what got Tristan single / If you don't ball like him or Kobe / Guaranteed that bitch gonna leave you"
"I love your titties 'cause they prove I can focus on two things at once"
"Let me hit it raw, like fuck the outcome / Ayy, none of us would be here without cum"
Track 4: Wouldn't Leave
"I said, 'Slavery a choice' - they said, 'How, Ye? / Just imagine if they caught me on a wild day / Now I'm on fifty blogs gettin' fifty calls / My wife callin', screamin', sayin', 'We 'bout to lose it all!' / Had to calm her down 'cause she couldn't breathe / Told her she could leave me now but she wouldn't leave"
Track 5: No Mistakes
Possibly addressing Drake here:
"Ain't no love lost but the gloves off"
"Truth told I like you / Too bold to type you / Too rich to fight you / Calm down, you light skin!"
Track 6: Ghost Town
"And nothing hurts anymore, I feel kind of free / We're still the kids that we used to be / I put my hand on a stove to see if I still bleed"
Track 7: Violent Crimes
The last track on the album sees Kanye doing that classic male bullshit routine of, "Now I have a daughter so I see women as people instead of objects!: Even though his lyrics still say otherwise...
"Father, forgive me, I'm scared of the karma / 'Cause now I see women as something to nurture / Not something to conquer"
"Don't do no yoga, don't do pilates / Just play piano and stick to karate / I pray your body's draped more like mine and not like your mommy's"
"Curves under your dress / I know it's pervs all on the net / All in the comments, you wanna vomit"
Wanna vomit, indeed!
Sources:
1
/
2
/
3