ok so i promised 
wrongcooze
id update well i promised twice and here i am like a month later lol and i havent even finished replying to my last entries comments, so little time lauren has i will its just i seem to be just as behind with my lj flist as much as my emails i should just check my lj entries i guess at least lol maybe u guys don't even know who i am anymore lol ok um this was meant to be updated earlier in the week last week, so now my post will make even less sense sorry gone.
Lauren's life without lj...
1) I saw Despicable Me which reawakened my love in unicorns, i listen to the unicorn song several times on repeat, i am agnes, i look like agnes, my twitter name was changed to fluffyaggie on twitter because of the ITSSOFLUFFYIMGONNADIE unicorn line,  she was so obssesed with unicorns haghjghj and sam kept calling me aggie as a nickname, and i like it. AGGIE IS SO FUCKIN CUTE. omg and the minions pwned they even said lauren's fav word 'succer'.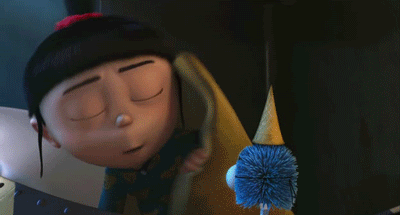 2) Discovered 3 incest shows will be airing in april - Camelot (ok they dont look like they'll do armor incest but cmon its like the adult version of the legend we gotta get some armor porn) im pretty sure arthur sniffed her hair in one lil clip of a promo ok, The Borgias um im definitely most excited about this one ill imagine the adult version of peter and claire but except as bro and sister, god damn the promo for this show killed me ive rewatched it so many times lol and the lil moments btw them its like his seducing her the whole time hehe always too damn close to her mwhaha and the quotes like i love this one:
Lucrezia: …and if my husband proves ungallant?
Cesare: I shall cut his heart out with a dinner knife. 
bwhahahaha awesome bro she has gone.
And the other show is Game of Thrones, i'm not sure if ill watch this one cuz the promo did nothing for me :( but there will be twincest ;)
- OMG JUST SAW THE LATEST PROMO (NOT MINE) = SLEEPING BEAUTY CANNOT STOP FUCKIN STARING
3) First time i've downloaded a Skins ep and not waited for the dvds at the end of the season, i dunno tumblr got me obssessed with the character Mini before it even aired, and well i watched and 5.01 and loved all the cast seriously, normally i only like select characters in the past seasons lol. it did remind me a lil of gossip girl with the ur univited to my party line lol. (ok this is so old news now ur lame lauren lame)
- IM A LIL BEHIND NOW CANT WAIT TO WATCH MINI'S EP
4) Last Sacrifice is an epic epic epic book, dimitri and rose in it were like killing me ghjk every frekain moment btw sjsdjajakaa but yes im the only person that would not have finished it, i even started The Road to Avalon, really love cute innocent arthur morgana love as kids growing up together dhsjsja they even had plans to get married agshaaka but.....well there doomed every book and i haven't finished it either cuz....i've kinda lost my reading ability haven't read a fic in 3 months now.... like im addicted to twi fics and im so behind in my updates i just can't read or something since this bunch of shit happened me and mum arguring but it wouldnt stop then her bf steps in writes up this 'code of conduct?' shit a list of things he wrote of bullshit that aint even true and i find out he actually owns half my mums house and he made it clear he has the power to control how i live there he also disabled the internet without telling us which pissed off mum cuz shes pays for it too but as days passed she is like is on his side now and so i moved out to my dads and it turns out its been just bad there, from day one his made it clear he doesn't really want me there, his never happy, he tried to cancel christmas, and his lazy ass that won't work when he can't even like pay for all our food its been stressing me out always and on top of that i got mice and now im afraid to go in the loungeroom and watch tv because of it, and i dont like watching things on my comp so im kinda behind even more now on my shows i give up. But yeah my living situation just aint great right now its made it the worst holidays lol lauren will get back to her old self soon i hope.
5) PLL - New ship Toby/Spencer, i felt so sorry for Toby when those lil kids were even afraid of him :( but spencer cares :) The last two eps  the um  have been really awesome it wasn't that great when it first came back, omg the whole Noel/Ezra face off shit was awesome Ezra not giving into his 'A' caring enough about Aria to leave his job for her, and omg the 'I Love You's'. I'm not sure why Hanna isn't like really completely feeling it for Lucas yet i thought she did have more then friends feelings for him when they did the utube thing and hung out more during the yr book thing, give lucas a chance :( seriously it never looks like sean treats her right and she still wants to be with him there clealry not happy together. Emily drunk pwns. ok another week of pll has passed lol god i loved ezra and aria in the ep and how she went in the class room and ezra's eyes when she unzipped her top like loooooooooooooool and hanna's betrayel....i think there starting to pair up hanna caleb now judging from spoilers how many guys does she need.. but yeah i am loving spencer way more now and also emily, i did like maya and hers last scene together it was sweet but i never really shipped them and i like her without her in eps more better gone, dont like that new freaky bitchy swim girl she like tried to kill em.. sweet innocent em..< last two eps means like 3 weeks ago why the hell u take so long to update janelle.
6) In case you guys didn't know my otp of TVD.... of well everything is Tyler/Caroline ok well Damon/Elena will always be first i guess in tvd ok wtv, but i shipped Tyler/Caroline since the season finale of season 1 before they even had real scenes, they were like my au ship and now theyve actuallyyyyy kissssssed and are cannon and had that whole werewolf transformation ep where she basically risked her life and stayed with him as long as she could and how she was all over him taking care of him shjahajaja    but GOD DAMN IT i heard about tonights ep   last weeks ep :( i guess i need to see it before i say anythign but like plz caro dont shut tyler out of ur life :( u guys kissed twice damn it well u kissed back caroline in the 2nd kiss that had to mean something :( and i love their friendship it just can't end :( ooo but the stefan caro stuff looks awesome gahjahaja. yeah i saw the ep now tyler u just stood there!!!!!!!!! he redeems himelf next ep its cool, loved stefan telling him to stop being a dick to her hahahaha stefan ur like caro deserves u, i hope u guys become a ship one day vampirelove~
7) I watched a show called Misfits cuz of all the Simon Alisha stuff i saw on tumblr started from their eppy then marathoned the other eppys with sam after watching the pilot with torykins, the show is so full of awesome crack, its hilairious and my fav character is simon he reminds me of socially awkard me and Nathan just pwns the whole show.
8) The Mortal Instruments news that all Alex Pettyfer has to do is accept the Jace Wayland role is like a dream come true for lauren because like i don't think a dream cast has ever become like real. His so perfect for Jace, he even read the books and had several meetings with the director ahsjaahaaja. BTW that boy just seems to get hotter and hotter i don't know how this keeps happening so glad i married him on lj...
9) Gossip Girl, still not caught up on it like many of my shows lol but omg the dan blair stuff i keep seeing can't believe they are actually happening chair will always be my otp but im loving this new thing with dair and how there making Blair like feel that lil bit more for him instead of him feeling more first cuz really u dont expect that and her to be as nice as she has been to him lately, handhold next week :O and chucks being stupid :(
10) Parks and Recreation, I just watched this a couple hrs ago the twilight ep mwhaha omg that shit was awesome i love Tom lol and how he just read all the books and loved it and was Team Edward that whole ep was twi full on loooooool TWI BEATS HP 4EVA RUNS AWAY. Speaking of Twilight i haven't been able to keep up with stuff as im so behind on catch up sghajak but was really surprised with the Breaking Dawn still they released and how like edward and bella were like naked...his totally like thr..into her.......omg and i loveeeeeee the Water for Elephants trailer gajakla need to read the book, this rob movie seriously looks good and is reminding me of moulin rouge with how reese is with another man and robo's in lurvee and his the poor dude well dunno if his poor but his just the vet so gonna be an epic movie.
11) COMIC CON IS SOLD OUT AND THEY SAID SUPERMAN AND TWILIGHT WILL BE THERE AND HENRY CAVILL IS GONAN BE THE NEW SUPERMAN SO IM GUESSING HE WOULD GO SO NOW IM DEAD TO THE WORLD FOREVER AND EVER. yeah ive been watching tudors lately finally catching up just finished season 3 wheee, new lil ship mary phillip but there already over so :( and poor charles all the killings he had to do poor man traumatized :( and now his wifey aint to happy with him id always be happy with him i would, u can marry me charles, we can do porn on the show all day long.
12) so like edward and fluffy the unicorn are m new otp, sam's bday present to me came early sghajahja, i wanted to buy the unicorn from despicable me since i saw the movie aghjashjakshsj and my edward doll so dark and sexyyyy, hope he treats fluffy the way he would treat bella.. he shouldn't be having unicorns without bella, she also bought me socks cuz i have a sock monster i dunno all my socks disappear, its the mice..stop being unihorny edward jeez. BEST FUCKIN PRESENY EVA.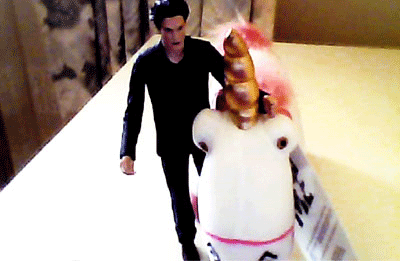 13) doing that movie meme thing again but didnt add books yet since of my reading..........problem.. need it fixed... now i have misguded angel, shadowfever, and soon afterlife to read and i still wanna read matched, shiver and theres alot more letmeeeereaddddddddddd.
list of flail
14) i also got another early bday present from my preciousssssssss girlll wendy my alex pettyfer agharrgeregtrhgrhtwefejah thankyou dude fuckin pretty and hot i still love alex more then u runs away. i own ur sexy body alex foreverrr.
btw im outraged like my sis was gonna take me to see I AM NUMBER FOUR for my bday and then she says oh i already made plans with my bf to see it in a drive thru......and then she has the nerve to claim she knew about i am number four before me and alex like no.. ive known this shit way earlier cuz im like obsssed with alex ever since i saw dream cast vids of him for jace and like ive seen majoirty of his movies well which isnt many but like how cna say that shit she doesnt have the right.
15) ok like i turned off my laptop form the power button just once cuz i didnt wanna wait for ages for it to shut down for updating or whatever it was doing and wanted to watch my tvd, and when i turn on my laptop the next day i open my itunes they've been deleted just when i was almost ready to put my last 3 months of plays on last fm, devil is out to get me.
16) TYLER COME THE FUCK BACK WTF,  "I kinda fell for her. I don't know how anyone wouldn't because she's pretty incredible."
whyyyyyyyyyyyyyyyyyyyyyyyyyyyyyyyyyyyyyyyyyyyyyyyyyyyyyyyyyyyyyyyyyyyyyyyyyyyyyyyyyyyyyyyyyyyyyyyyyyyyyyyyyyyyyyyyyyyyyyyyyyyyyyyyyyyyyyyyyyyyyyyyyyyyyyyyyyyyyyyyyy
17) omg i can't wait for the new xmen so many hot guys pplz ahaakshajdahjaaj its funny how many british dudes are taking over superheroes now lol im not complaining though its so much better this way mhwhahahaha
Click to view
18) IM OVER THIS I KEEP THINKING OF LIL THINGS TO ADD FROM NOW ON ITS 1 TO 3 WORDS K
19) WATCHED ANOTHER EP OF PLL. new ship = caleb/hanna suprisngly, love how spencer was on ems bed pratically day dreaming of toby *nods* they had something special that ep, i like paige being nice but she scares me a lil. the my parents having an affair with each other lol aria.
20) um there was something i dont remember *** i swear it was shorter then the last NUMBER WHAT I WROTE.
21) TUMBLR STOP BEING ADDICTIVE I HATE U, U MAKE ME BEHIND ON EVERYTHING
22) omg im gonan be 22 :( ....... old.
23) CASTLE BECKETT ACTUALLY KISSED.
24) MICHAEL ROSENBAUM IS COMING BACK FOR SERIES FINALE OF SMALLVILLE AHSJAHAKALAAFG
25) MERLIN UM
LOVED THIS (THERE WAS A MERLIN MORGANA ANI OF THEIR LAST SCENE AND HIS AWESOME BETRAYEL MWHAHA AND I LOVE THAT QOUTE ITS ONLY JUST BEGUN BUT ITS DISAPPEARED SO FORGET IT BUT I REALLY LOVED MERLIN AND MORGANA THIS SEASON AND SHIPPED THEM HARDER THEN EVER)
AND THIS
I REALLY LOVE IT WHEN SHE WEARS RED AND SHE REMINDED ME OF SCARLET IN GONE WITH THE WIND.
THATS ALL IM GONNA SAY.
ARTHUR PISSED ME OFF WITH UM HOW MUCH HE WAS LIKE INTO GWEN TOWARD THE END OF THE SEASON.
LOVED THE ARMOR SCENES WE GOT.
STILL HAVENT ACTUALLY WACTHED ALL THE EPS AS IM BEHIND IN EVERYTHING.
OK THE END.
THE MERLIN ARTHUR SLASH SCENES WERE ALL EPIC THEY OWNDED THE SEASON.
THE END.
UTHER MORGANA ALSO OWNED THE SEASON.
THE END.
i didnt meant to update so close to my bday but like some reason this update took so long, i my lost lj touch and reading touch doomed forever.
AND EXTREMELEY SORRY ABOUT HOW LATE THIS IS AND THAT U GUYS GET NONE OF MY FAKE SHITTY BDAY ART, HOPE U CAN FORGIVE ME
HAPPY BELATED BDAY 
joanna_484
,
paireinlove
ok um theres just too many im an extremely horrible person, i give up, you guys wont even check my lj anyway cuz i disappeared off planet earth so ulll never know how late i was for ur bday. IM STILL GONAN CACTH UP ON MY FLIST ONE DAY I SWEAAR IT.
anyway here's one of the couple of  memes i had saved i did Disney one i stole from tumblr lol
How Much Disney have you seen?
MARK AN 'x' BY WHAT YOU'VE SEEN. BOLD WHAT YOU LOVE/FAVES
CLASSIC DISNEY 
----------------
[x] 101 Dalmatians (1961)
[x] Alice in Wonderland (1951)
[x] Bambi (1942)
[x] Cinderella (1950)
[x] Dumbo (1941)
[x] Fantasia (1940)
[x] Lady and the Tramp (1955)
[ ] Mary Poppins (1964)
[x] Peter Pan (1953)
[x] Pinocchio (1940)
[x] Sleeping Beauty (1959)
[x] Snow White and the Seven Dwarfs (1937)
[ ] Song of the South (1946)
DISNEY'S DARK AGE
---------------
[x] The Aristocats (1970)
[ ] Bedknobs & Broomsticks (1971)
[ ] The Black Cauldron (1985)
[ ] The Fox and the Hound (1981)
[ ] The Great Mouse Detective (1986)
[x] The Jungle Book (1967)
[x] The Many Adventures of Winnie the Pooh (1977)
[ ] Oliver and Company (1986)
[ ] Pete's Dragon (1977)
[x] The Rescuers (1977)
[x] Robin Hood (1973)
[x] The Sword In The Stone (1963)
THE DISNEY RENAISSANCE
----------------
[x] Aladdin (1992)
[x] Beauty and the Beast (1991)
[x] A Goofy Movie (1995)
[x] Hercules (1997)
[x] The Hunchback of Notre Dame (1996)
[x] The Lion King (1994)
[x] The Little Mermaid (1989)
[1/2] Mulan (1998)
[x] Pocahontas (1995)
[x] The Rescuers Down Under (1990)
[x] Tarzan (1999)
DISNEY'S MODERN AGE
----------------
[x] Atlantis: The Lost Empire (2001)
[ ] Bolt (2008)
[ ] Brother Bear (2003)
[x] Chicken Little (2005)
[ ] Dinosaur (2000)
[ ] The Emperor's New Groove (2000)
[x] Enchanted (2007)
[x] Fantasia 2000 (2000)
[ ] Home on the Range (2004)
[x] Lilo & Stitch (2002)
[ ] Meet the Robinsons (2007)
[ ] The Princess and the Frog (2009)
[ ] Treasure Planet (2002)
PIXAR
----------------
[x] A Bug's Life (1998)
[ ] Cars (2006)
[x] Finding Nemo (2003)
[x] The Incredibles (2004)
[x] Monsters Inc. (2001)
[x] Ratatouille (2007)
[x] Toy Story (1995)
[x] Toy Story 2 (1999)
[ ] Toy Story 3 (2010) 
[ ] Wall-E (2008)
[ ] Up (2009)
----------------
Disney Wannabes
[ ] All Dogs Go to Heaven (1989)
[ ] An American Tail (1986) [i think i might of seen looks familiar...]
[ ] An American Tail: Fievel Goes West (1991)
[x] Anastasia (1997)
[x] The Land Before Time (1988)
[] The Pebble and the Penguin (1995) 
[] Rock-a-Doodle (1991)
[] The Secret of NIMH (1982)
[x] Thumbelina (1994) 
[ ] Titan AE (2000)
[x] A Troll in Central Park (1994)
CLAYMATION
----------------
[] The Adventures of Mark Twain (1986)
[x] Chicken Run (2000)
[x] Corpse Bride (2005)
[x] James and the Giant Peach (1996)
[1/2] The Nightmare Before Christmas (1993)
[ ] Wallace & Gromit: The Curse of the Were-Rabbit (2005)
[ ] Coraline (2009)
CGI GLUT
----------------
[x] Antz (1998)
[x] Happy Feet (2006)
[ ] Kung Fu Panda (2008)
[x] Madagascar (2005)
[x] Monster House (2006)
[ ] Over the Hedge (2006)
[ ] The Polar Express (2004)
[x] Shrek (2001)
[x] Shrek 2 (2004)
[x] Shrek The Third (2007)
[x] Monsters vs. Aliens (2009)
IMPORTS
----------------
[ ] Arabian Knight (aka The Thief and the Cobbler) (1995)
[ ] The Last Unicorn (1982)
[ ] Light Years (1988)
[ ] The Triplets of Belleville (2003)
[ ] Persepolis (2007)
[ ] Waltz With Bashir (2008) 
[ ] Watership Down (1978)
[ ] When the Wind Blows (1988)
[ ] Yellow Submarine (1968)
STUDIO GHIBLI/MIYAZAKI
----------------
[ ] Grave of the Fireflies (1988)
[ ] Howl's Moving Castle (2004)
[ ] Kiki's Delivery Service (1989)
[ ] Laputa: Castle in the Sky (1986)
[ ] Lupin III: The Castle of Cagliostro (1979)
[ ] My Neighbors The Yamadas (1999)
[ ] My Neighbor Totoro (1993)
[ ] Nausicaä of the Valley of the Wind (1984)
[ ] Only Yesterday (1991)
[ ] Pom Poko (Tanuki War) (1994)
[ ] Porco Rosso (1992)
[ ] Princess Mononoke (1999)
[ ] Spirited Away (2002)
[ ] Whisper of the Heart (1995)
[ ] Ponyo on a Cliff by the Sea (2009)
[ ] The Cat Returns (2002)