Title: I Don't Care If I Never Get Back
Author:
deirdre_c
Artist:
dollarformyname
Pairings: Jared/Jensen
Rating: NC-17
Word Count: ~28,000
Warnings: a graphic description of a fatal car accident
Author's Notes:: Super special thanks to
electricalgwen
for giving me great beta. She only got to see part of this, so all errors and typos and nonsense are my fault! And I beg you to go leave feedback on the work of my precious artist,
dollarformyname
. She has been so, so patient with me. And huge hugs to the wonderful
spn_cinema
challenge mods! ♥
Summary: When a stranger barges into Jensen's apartment and insists he must take Jensen to a major league baseball game, Jensen's first, second, and third impulses are to kick the guy out on his ass. But if he can just get past that third, Jensen may find he can make it home.
A magical baseball love story, based on the 1989 movie Field of Dreams. Written for
spn_cinema
.
~~~~~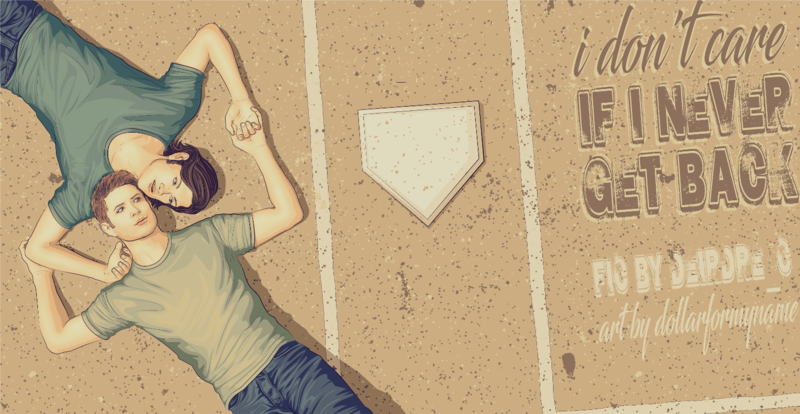 Part 1
|
Part 2
|
Part 3
|
Part 4
|
Part 5
Please please PLEASE, you must go see
dollarformyname
's incredible
Art Masterpost
!
Link to AO3
~~~~~